Chèdeville Lelandais is one of the best quality repair supply manufacturer for most kind of musical instruments in France.
Chèdeville Lelandais was founded in the region of Paris in 1928, since then, they supply necessary products to many big-name musical instruments brand and professional repairmen.
History
1928
Started as a mouthpieces, reeds and pads manufacturer.
Especially, their mouthpieces were the best well-known mouthpieces all over the world.
1976
Merged with Glotin and distribute repair supply, reeds and mouthpieces.
2005
Pads department and reeds department span-off from Glotin and Chèdeville Lelandais became independent pads manufacturer.
The picture of Chèdeville Lelandais factory in early 1900's.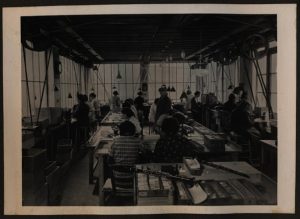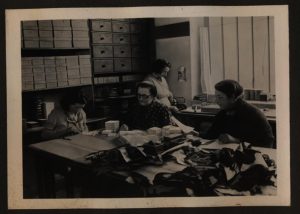 Even today, Chèdeville Lelandais keep producing high quality full handmade pads by skilled craftsmen. Although, one craftsman can make only 50 pads per hour, Chèdeville Lelandais never compromise their quality.
Their clarinet pads have been very popular and many musical instruments makers use CH pads on their flagship clarinet for more than 50 years. Recently, Chèdeville Lelandais agreed a adviser contact with former craftsman from H.Selmer and CH saxophone pads have got very good reputation in all Europe and USA.